Anyone else noticed the new Coopers bottles. I had one for the first time last night and was a bit thrown by the same-same-but-differentness of the bottle. It's a little taller and skinnier than the old one.
Here's old v new (and no comments about why I have Mild Ale in the house, please):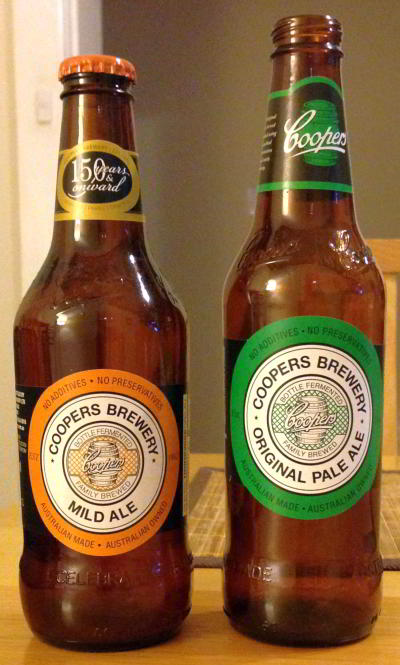 I may be well behind the times and the new ones may have just made it to Victoria, but I don't think I came across any in SA when I was there at Christmas.