Hi all,
I've enabled the "quick reply" option across all sections.
There is now a Quick Reply button at the bottom of each page of each topic, like this:

If you click Quick Reply instead of the Post Reply button, you get a window without all the options to format text, add smilies, etc, like this: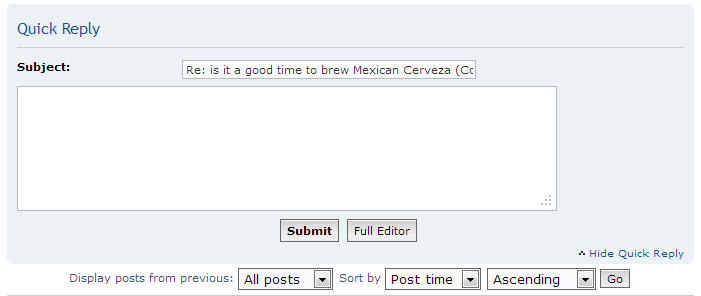 It appears immediately in the current page rather than taking you to a new page, and does not give the option to preview (although you do have the option of launching the full editor, from which you can format text and preview posts).
It's designed as a quick way of posting replies (hence its name, I guess!).
I hope you find it useful.
Cheers,
Oliver